Q. We have a 14-month-old Black Lab mix (we think part Coon Hound).  He barks quite a lot for no apparent reason–not all day, but a lot.  Any suggestions?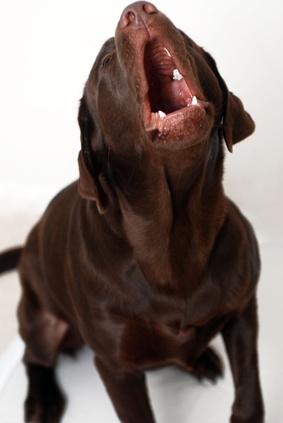 A. Every dog will bark to some degree. Some hound breeds bark more than others. Excessive barking can be annoying and should be controlled.
The first step is to determine what has caused the dog to bark and then work to reduce the dog's urge to bark. Many things can trigger a barking episode, such as protection of territory, fear, alarm, boredom, playfulness and seeking attention. It often takes a good deal of time to solve a barking issue so don't give up. Shouting can encourage barking so speak calmly. Try saying "quiet" in a soft manner and when the dog responds, reward him with praise and maybe a treat. Wellness Pure Rewards Jerky Treats make a good training treat as they're small and can be broken into smaller pieces if needed. There are training classes offered by many retail pet stores that can also help with resolving your issue so seek help if you need to.