The number of homeless animals in this world is completely overwhelming. International Homeless Animals Day was set into motion in 1992 by the International Society for Animal Rights. The purpose of this day is to raise awareness regarding animal overpopulation and all of the factors that contribute to it.
Why Are There So Many Homeless Animals?
1. Failing to spay or neuter your pets: This is probably one of the biggest factors of animal overpopulation. It is a major responsibility of pet owners to have their pet spayed or neutered as soon as possible, and this responsibility is all too often ignored. Pet owners fail to do this and then allow their pets to roam the neighborhood streets, leading to accidental impregnation and ultimately more homeless pets roaming the streets. Adopting from a local shelter is always the best option as they don't allow animals to be adopted out without first being spayed or neutered. Overpopulation is a serious issue and spaying and neutering is a simple answer.
2. Buying pets rather than adopting them: People often feel that pets that come from animal shelters are damaged in some way, which is just not true. People choose to buy their pets from breeders, or worse, puppy mills rather than adopting a pet from a local shelter. They think that if they have a specific breed of dog in mind, that means they have to buy from a breeder, but in reality there are shelters all over the country that are dedicated to rescuing breed-specific dogs, or cats for that matter.
If there is no room for more animals in the shelter, that leads to more homeless animals roaming the streets.
When you adopt a pet from an animal shelter you are saving two lives – the life of the pet you are bringing home and the life of the animal that will be able to take its place.
3. Surrendering your loyal pet: This is truly a devastating situation and it is all too common. Over half of the animals that are brought into shelters each year come from owner surrenders. People sometimes blindly enter into owning a pet without fully considering the responsibility that comes with it, and then when the cute puppy or kitten phase is over or when things get a little bit tough, they just drop them off at the shelter.
It is very important, especially when adopting a dog, to consider all aspects of the responsibility. If you have children, bring them to meet the dog before making a final decision. If you have other pets, explain to the shelter volunteers that you need a dog that will get along well with other pets.
If you can't fully commit to owning a pet then don't adopt. It takes a huge toll on an animal when they are rescued and then abandoned by surrendering them back to the shelter. This can cause separation anxiety and depression – all things that will make it difficult for a pet to find another home.
The Hard Truth
According to the ASPCA, approximately 7.6 million animals enter shelters around the country each year – 3.9 million dogs and 3.4 million cats.
Approximately 2.7 million shelter animals are euthanized each year – 1.2 million dogs and 1.4 million cats.
The estimates of stray, homeless cats in the United States can range up to 70 million, and it is nearly impossible to get an estimate for dogs.
One of the best things that you can do to help is to spread the word about the importance of spaying and neutering your pets. It could be as simple as sharing this article on social media. There is no overnight solution, but there are small ways that we can all contribute day by day.
A hidden gem, a diamond in the rough, the four-legged prince (or princess) among thieves – the mutt has found its place in the dog world. What used to be thought of as a derogatory term, the "mutt" is now something to be celebrated. Shelters around the country harbor many of these gems – sitting undiscovered, waiting to pick their perfect human family.
The Best Kept Secret: Why You Should Rescue a Mutt
The real question to be asked is, "Why would you not rescue a mutt?" Animal shelters are known for harboring the mutts of the dog world, the diamonds in the rough.
No one expected that the dog in the third kennel down on the right, that looks to be the perfect mix between a Corgi and a Jack Russell Terrier, would bring life into the home of a husband and wife struggling with conception.
Who would have thought that the Golden Retriever and Border Collie mix with bright blue eyes, would be the missing puzzle piece of motivation for his new owner with dreams of running a marathon?
The Pit Bull mix that sat quietly in the corner, in the very last kennel on the left: her owners would tell you that she is the most loyal dog to ever enter their home, and that taking a chance on her was one of the greatest decisions they have ever made.
There truly is no greater love and appreciation than that of a dog who has been rescued, but their owners will inevitably begin to ask themselves the question, "Which one of us is really being rescued here?"  Rescue a mutt from your local shelter and you will officially be in on the secret. Here is a not so subtle hint: It's both of you.
This Mutt's For You
No matter the breed, making the decision to bring a dog into your life and home is not one to be taken lightly. There is indeed a perfect mutt for your family, but there are things that deserve your careful consideration. Lifestyle, space in your home, and breed characteristics are all things that factor into finding your ideal four-legged companion.
What does your Saturday morning look like?
Do you wake up, eat clean and jump on your mountain bike, or maybe pound the pavement in an early morning run? There is a Labrador and Boxer mix somewhere, dreaming of the day he can join you.
Do you like to curl up on the couch with your coffee and a good book, or even indulge in one of those guilty pleasure television shows? There is a Shih Tzu and Poodle mix somewhere that would love nothing more than to make a cozy spot right next to you. That's one of the good things about dogs: they won't tell anyone how much you love The Real Housewives.
A Happy Home
Larger breed dogs with a high energy level are not going to be happiest cooped up in a one bedroom apartment in the city, unless maybe you have them trained to do your Starbucks coffee run each day. . .multiple times a day.
On the other hand, a dog with a lower energy level will be happy with a more low-maintenance, leisurely schedule: even if that schedule consists of hours of mindless television in your one bedroom apartment.
The dog that you bring into your home should be a direct reflection of your lifestyle, and your home should appropriately accommodate his or her needs.
Breed Characteristics
Animal shelters are filled with mixed-breeds of many kinds, and the beauty of the mixed-breed dog is even better odds of finding the perfect mutt for you. Mixed-breed equals a broader gene pool, and once you discover what characteristics fit best into your life, the shelter is the right place to begin your search.
For example, any breed mixed with a poodle would be a good fit for someone with a mild pet dander allergy, as poodles tend to be hypo-allergenic.
Likewise, a dog that appears to be a mix of Labrador and Border Collie, may have the friendly disposition of the first and the whip-smart agility of the second.
No one is trying to take anything away from the purebreds of the world. However, it is time for them to scoot over and make a sunny spot for their equally adorable furry friend, the mutt, because all dogs deserve their day in the sun.
Fourth of July is one of America's favorite holidays. When you think of 4th of July celebrations, what comes to mind? Celebrating our freedom? Of course. Family cookouts? Pass me a burger. We all may celebrate the 4th of July holiday a little differently, but let's talk about the grand finale – the fireworks! While most people love a good fireworks show, we can't say the same for dogs. This time of year can present many dangers to your dog, as fireworks can cause them severe anxiety. Let's talk about how you can keep your dog safe this 4th of July.
Bring Your Dog Inside
If you know that your dog doesn't like fireworks, or even if you have a new dog and are unsure, it is always best to bring them inside on the days surrounding the 4th of July holiday. Fireworks can cause your dog extreme anxiety, which can present many dangers if they are left outside alone. Possible dangers can include –
Injuries sustained as a result of attempting to jump the fence
Getting hit by a car while roaming frantically around the neighborhood
Wandering away from home to escape the noise and getting lost
Getting picked up by strangers (and not the nice kind) while roaming aimlessly
July 5th is known to be one of the busiest days for local shelters, due to these dangers that fireworks present to your dog. Play it safe, and bring your dog inside – they will be happy to join you.
Talk to Your Veterinarian about Anxiety Medication
This may sound a bit dramatic, but for dogs who experience severe anxiety from fireworks, this can be the best way to keep your pet safe and comfortable. If you using natural methods of medication, talk to your vet about that as well – chances are he can steer you in the right direction. Check out these natural remedies:
Chamomile
Lemon balm
Oat
Valerian
Skullcap
Always consult your vet before giving your dog any medication, even natural remedies, as doses can differ for different dogs and breeds.
Keep Your Dog Away from Windows
When you bring your dog inside, it is important to find a nice, comfortable spot for them to be while the fireworks are going on. A good tip is to try to find a spot away from any windows, as this can help to relieve their anxiety. Some cozy spots to consider –
A spacious laundry room without windows
A central room in the house that can be closed off
A comfortable room in the basement – "No scary basements, Mom."
Make Sure Your Dog is Wearing Identification
This is a common rule that applies year round, but at times like these it is especially important to make sure that your dog can be identified in the event of getting lost. Even if you bring your dog inside, 4th of July is a busy time in most households, with people coming and going from the house a lot. If your dog were to slip out, make sure that someone can help him find his way back.
Keep Your Dog in a Kennel/Crate
Another things to consider is keeping your dog in a kennel during firework shows. This can often provide a safe escape for dogs in high-anxiety situations, especially if it is an enclosed kennel versus an open crate. Make sure you have the appropriate size kennel for your dog. Your dog should be able to stand up and turn around completely in their kennel. Keeping a dog in a kennel that is too small can be dangerous to your pet.
Skip the Fireworks and Stay Home
If fireworks cause your dog to experience severe anxiety, another option is to celebrate with your family at home, without fireworks. Sometimes we as pet owners have to make sacrifices for the comfort and safety of our dogs. We may not be able to control our neighbors when it comes to fireworks, but we can do our best to provide a safe environment for dogs in our own home.
However you choose to celebrate your freedom this year, be mindful of your four-legged friends as well as others in your neighborhood. Utilize some of these tips to keep your dog safe from the dangers of fireworks, and keep an eye out for your neighbor's furry friends as well.
Take Your Dog to Work is celebrated each year on the Friday following Father's Day. The holiday was started by Pet Sitters International in 1999, so this year marks the holiday's 17th anniversary. The original purpose of the holiday was to "celebrate the great companions dog make and encourage their adoptions." Take Your Dog to Work Day has become a huge hit and some big companies have even started allowing dogs in the workplace on a regular basis. Why, you ask? We're glad you did.
Reasons to Take Your Dog to Work
While some people may think that taking your dog to work is a bit far-fetched, others are jumping on board and would argue that having their dog in the workplace actually creates a more relaxed, productive environment. Here are some reasons why taking your dog to work can be beneficial –
Bringing your dog to work promotes a stress-free environment. Studies have shown that spending time with your dog can alleviate stress and work is one of the biggest contributors to our stress levels – makes complete sense, right? Bring your dog to work, keep you more relaxed, and improve the quality of your work.
Spread the love and promote adoption. After all, this is one of the reasons that Take Your Dog to Work Day was started – to promote the adoption of other homeless pets. By bringing your dog to work with you, co-workers who may not have a dog, get the chance to witness the bond that you share with your dog. Hopefully this will lead to inspiring someone to adopt a dog of their own.
Boost the overall morale of the office environment. Dogs make us happy – they are just special that way. Allowing dogs in the workplace improves the overall morale of everyone in the office. It creates a lighter, happier environment that people enjoy being in. Wouldn't it be nice to feel as happy at work as you do when you are at home with your dog?
It's not all about making us happier – your dog will be happier too. Whether you crate your dog or not while you are at work, have you ever noticed that your dog is overly excited when you get home? This is partly because they are happy to see you, but also a result of pent up energy from being left alone all day. Even if you only took your dog to work a few days out of the week, your dog would surely appreciate it and you might even notice some positive changes in their behavior.
Create a more inviting atmosphere and give people a reason to come back. If you are trying to bring people in, having a dog in your work establishment creates a laid back, homey atmosphere. People who visit your business will feel more at home and they will remember the experience and be more likely to visit your establishment again – especially the dog lovers. Again, this also promotes adoption, which is always a positive thing. 
Who's Doing It?
Allowing pets in the workplace is becoming more and more popular. There are a lot of big name companies that now have pet-friendly policies, such as Amazon, Google, Proctor & Gamble and Etsy, just to name a few. Some companies even provide perks that cater specifically to the pets, such as –
Benefit packages that include pet insurance
Websites that include photos of office dogs
Daily group dog walks for employees and their dogs
Dog friendly water fountains
Designated play areas for pets
Dog food and treats provided by the company
Here at Wellness, we celebrate Take Your Dog to Work Day every year. It's always a lot of fun to bring in our pets!
It is extremely important for pet owners to have a plan in place in the event of a disaster or evacuation. The safety of your pets should be treated as a priority along with the rest of the family.
Plan Ahead for Taking Shelter
In the event of a disaster, it is important to have a designated place for you and your pets to take shelter. This will prevent unnecessary stress and confusion during an emergent situation. Here are some things to consider when choosing a shelter –
»     Not all storm shelters will allow pets, so it is important to contact local disaster shelters to find out ahead of time
»     Contact your veterinarian for information regarding pet friendly safe havens
»     Local animal shelters may provide emergency shelter and/or have a foster plan for temporary placement in a home outside the area
»     Make a list of hotels outside of your area that allow pets – this could be a safe option for you and your pets to take shelter together
»     Be aware of road closures and all possible routes to get to your chosen shelter locations
Keep Your Pets Prepared
It is just as important for your pets to be prepared for a disaster as the rest of your family.
»     Have an updated emergency kit for your pet
»     Be sure that your pet is current on vaccinations and has been microchipped
In the event that your pet is lost during a disaster, having them microchipped can be their ticket home
If your pet has to be placed in an animal shelter during a disaster, you want to be sure they are vaccinated and protected from the spread of disesase
»     Be sure that you have proper pet carriers to transport your pets during a disaster
If you have a pet that suffers from anxiety of any kind, whether storm or separation, talk to your veterinarian about possible medications that may help during disaster situations
It may help to have an old shirt, or any item that has your scent, to keep inside your pet's carrier – this has been shown to provide comfort to pets in a stressful situation
»     Get a Rescue Alert Sticker to place on the outside of your home to alert rescue groups that there are animals inside your home
Designate a Caregiver for Your Pet
This is something that deserves careful thought and consideration. There are two types of caregivers that need to be designated for any given disaster situation.
»     Temporary Caregiver
This is someone who you will choose to provide temporary care during a disaster situation
A neighbor or someone who lives close by would be a good choice as well as someone who is often at home during the day when you are gone to work.
This person should have access to your house and should be a familiar face to your pet
Be sure that your temporary caregiver is aware of your Disaster Plan and your chosen safe haven for your pet
»     Permanent Caregiver
This is the person that you designate to take care of your pet in the event that you can no longer care for them
Consider choosing someone who has either cared for your pet in the past or has experience caring for animals
Once you choose someone who is willing to take on this responsibility, discuss your expectations and be sure that your permanent caregiver fully understands how to properly take care of your beloved pet
Prepare for Evacuation
In the event of an evacuation, it is best to always be prepared for the worst case scenario – in other words, assume that you will not be able to return for at least a month.
»     If you have a close friend or family member that lives in a nearby or reasonably located city, you may want to designate them as a potential temporary caregiver for your pet in the event of evacuation
»     Have an emergency kit with all of your pets basic needs located in your house near an exit for convenient access
»     Bring your pet inside immediately if extreme weather is predicted – pets are likely to wander during bad weather if kept outside
When disaster strikes, having a proper Disaster Plan will give you peace of mind to know that your pets will be properly taken care of – because after all, our pets are our family.
Do you have a first aid kit in your home? Do you have another one in your car? Do you have pet first aid supplies in it too?
It's a good to be prepared. Some supplies can be used for both pets and people but not all.
What's In Your Pet First Aid Kit?
Bandages, phone numbers and your awareness are three important components.
You'll want the phone numbers of your vet, the nearest emergency vet and the poison control center. A common hazard for pets is poisoning. Pets either get into household products like Clorox or antifreeze or they eat a food that makes them sick.
For example, if you chew sugarless gum or eat sugarless mints, keep them out of reach of your pet. Many years ago, we heard of a woman whose dog went into her purse, found the gum and chewed it up. Her pet started having seizures, vomited multiple times and she rushed him to the vet where he had life-saving surgery. Xylitol is the sweetening agent in many of these sugar free mints and gum and it's highly toxic to dogs.
Here's the Animal Poison Control Hotline for emergencies– 888.426.4435.  They do charge a consultation fee to cover their costs.
Your Pet First Aid Checklist
Copies of your pet's vet paperwork. If you have to go to a different vet, they'll want to make sure your pet is up-to-date on shots and if there are any special conditions to be aware of.
Phone numbers of your vet, emergency vet and Poison Control.
Muzzle in case your pet is panicking and biting (Don't use this if your pet is vomiting or choking)
Extra leash
Self-sticking bandage (Available at some pet stores)
Gauze pads in case of bleeding
Antiseptic wipes
Hydrogen peroxide (in case you need to induce vomiting – best to do this under guidance of a veterinarian or other pet medical professional)
Sterile saline solution
Tweezers
Emergency blanket
Disposable gloves
Pet carrier
Thermometer
Petroleum Jelly
Syringe
Flashlight
Over the counter antibiotic ointment
Of course you should also have any specialty medications or items your vet recommends. Special needs pets may need different items.
Some veterinarians and shelters offer occasional pet first aid classes if you want to know more.
What's in your pet's first aid kit?
You don't have to be a Birkenstock wearing, tree-hugging hippie to appreciate Earth Day. We all enjoy clean water, fresh air and litter free streets, and Earth Day is a chance to show our appreciation.
Here's how you can minimize your pet's carbon footprint with "green" toys and accessories.
"Green" Toys and Accessories
Make Your Own – It doesn't get much greener than that! From cardboard paper towel tubes to single mittens repurposing things around your home is the ultimate in recycling. For tips on "make-it-yourself" pet toys, see this post. (with a link to the recent post.)
Choose Toys Made of Eco-Friendly materials – some companies make pet toys out of recycled plastic bottles and milk jugs which not only help keep thousands of bottles out of the landfill but also make durable toys.
Imagine if your pet's favorite chew toy was made with enough recycled plastic to also power your laptop for a month! Now that's streamlining!
No matter what toys your pet likes best—balls, squeaker toys or rope tugs there's something eco-friendly to chew on for everybody.
Go Organic
Organic cotton collars, leashes and bedding can reduce your pet's exposure to harsh chemicals. The reason this matters is that traditional cotton may be treated with pesticides. Some pets develop skin irritants like red, itchy spots that you can see. Others aren't as sensitive, but some scientists think long-term exposure to pesticides like these can raise dogs' risk of cancer.
Protect your pet with organic cotton in stylish patterns.
Buy Large
Larger bags and cans of food mean less packaging waste and less energy spent producing said packaging. Buy larger containers when you can and recycle the packaging for a lighter footprint. Of course, you want to make sure the food inside is good for your pet too. Choose foods with plenty of vegetables and a named protein source like beef or fish.
How will you be green this Earth Day?
Pet lovers unite! April 11th is celebrated as National Pet Day, and whether you already have a special pet in your life or you have been waiting for the perfect time to add a four-legged friend to your family, this day is all about the pets of the world! There is never a shortage of reasons to celebrate our pets, but let's talk about some of our favorite reasons to celebrate National Pet Day.
5 Reasons to Celebrate National Pet Day

1. Celebrate a good cause – One of the main causes behind National Pet Day was to bring awareness to pet adoption and the growing number of homeless animals living in shelters around the country. This would be the perfect day to dedicate your time to a local shelter in need of volunteers. Contact your local shelters and find out what their current needs may be, and help them out. You may even decide that National Pet Day is the perfect day for you to adopt that new friend you've been wanting.
2. Celebrate unconditional love – If there is one thing that our pets are good at, it's loving us unconditionally. It's one of the greatest lessons that we can learn from our pets and it can be very rewarding to learn how to give that love back or apply it to our daily lives. Celebrate that unconditional love today by paying it forward.
3. Celebrate an active lifestyle – There are some people who would say that their favorite part of the day is exercising with their pet. Especially if you have a dog, they can be just the motivation or push that you needed to get out and exercising again after being in a winter slump. Celebrate National Pet Day by taking your dog for the long walk that he deserves and give yourself the exercise that you need. Incorporate that into your daily schedule and you will both be healthy and happy!
4. Celebrate good company – We've all had those days when we come home from work and we just want to sit in silence and decompress. Pets are great at providing just the company that you need on those long days – and chances are they aren't going to ask how your day went. They just want to sit with you and enjoy having you home. Celebrate tonight by setting aside some quality time for you and your pet to just be together and enjoy each other's company.
5. Celebrate your welcoming committee – There is something really great about knowing that your pet is so happy to have you home each day. It is a great feeling to walk in the door and see your pet's smiling face, knowing that they have been counting down the minutes until your arrival. Chances are that regardless of who else lives in your house, no one is as excited to see you as your pet when you get home.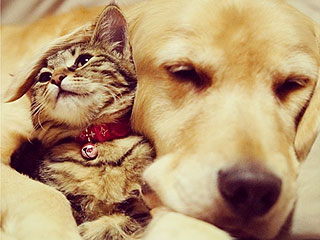 Other Ways to Celebrate
Pick up some new tasty treats at the store for your pet
Bring home some catnip and bring out your cat's frisky side
Schedule a playdate at the dog park
Save a pet's life and adopt from your local shelter
Buy your pet a shiny new collar with a personalized name tag
Schedule a photo shoot for you and your pet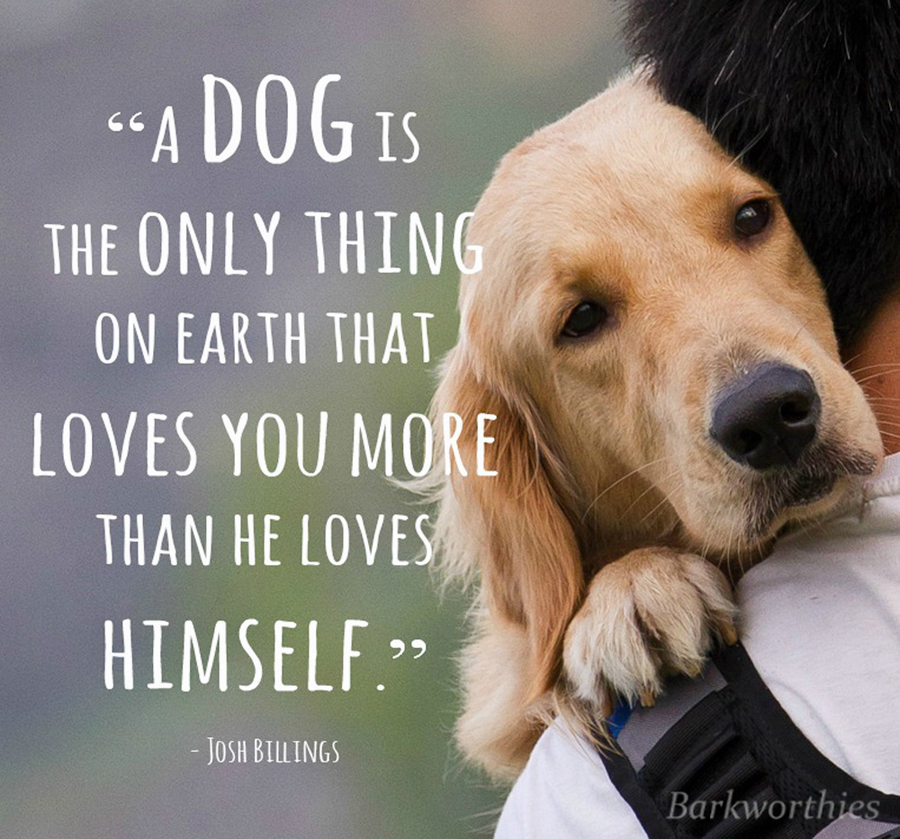 Celebrate National Pet Day this year in your own special way! As pet lovers we know that our pets deserve to be celebrated not just today, but every day. Show some extra love today and give back to the shelters in your community – that's what it is all about!
Q. Do you have a special dry food for cats prone to getting UTIs? My cat dislikes the prescription diet.
A. We're sorry to hear that your cat has been experiencing urinary issues. Please know that we do not offer prescription diets, however, our Complete Health recipes contain a cranberry blend that may promote healthy urine PH. Another way to help cats maintain urinary health is by keeping them well hydrated. If your cat does not drink water regularly, you can help him get more hydration by supplementing his dry food with one of our Complete Health wet foods. We recommend that you discuss your cat's nutrition options with your vet before making any changes. Best of luck!
For over 50 years, the third week in March has been celebrated as National Animal Poison Prevention Week. This week is all about bringing knowledge and awareness to all pet owners regarding the many poisonous hazards in and around one's own home, and what to do if you know or suspect that your pet has ingested something that is potentially harmful. Let's go room by room and talk about the potential poison hazards so that you can protect your furry friend from harmful substances. A little bit of knowledge can go a long way, and in this case, it could save your pet's life!
Kitchen
We are starting with the kitchen because we believe it is one of the most important rooms when it comes to poison prevention. People often make the mistake of thinking that if a given food is safe for them that it is safe for their pet, but this could not be more wrong. We all want to treat our pets to something scrumptious from time to time, but people need to be educated regarding certain foods that can be toxic to animals. The following foods have been shown to be potentially harmful to pets –
Chocolate – especially dark chocolate, coffee, caffeine
Raisons and grapes
Yeast dough
Macadamia Nuts
Raw or undercooked meat
Table salt
Garlic, onion and chives
Avocado
These are just some of the most common foods that can be hazardous to your pet. It is always recommended that you don't give your pet any table foods unless approved by your pet's veterinarian. Besides, if you have your pets on the Wellness diet, then they are already getting all of the delicious nutrition that they need!
Bathroom
Let's talk about medications. Human medications are a big cause of pet poisoning occurrences. First things first, all medications should be stored in a secure place at all times to avoid any accidental ingestion by your curious pet. It wouldn't take long for some pets to chew right through a medication bottle, totally unaware of its harmful contents.
It is a good idea to store your own medications separately from your pet's medications to avoid any confusion.
Always check the bottle before giving your pet any medication to verify it is the correct one, especially if you have multiple pets.
All human medications, whether OTC or prescription, should be deemed unsafe for your pet, unless otherwise advised by your veterinarian.
Cleaning supplies is another culprit. The chemicals can be very harmful to your pets. Keep them in a safe place and keep your pets away while you are cleaning with them to avoid any harmful contact.
Living Room
Household plants are a popular topic when it comes to poison prevention for our pets. There are some household plants that can be toxic and even potentially fatal to your pets. If you are a pet owner and you are in the market for some plants to display in your home, be sure that you do your research to be sure that they aren't poisonous to your pet. Here is a list of 17 poisonous plants that can be harmful to your pet. Knowledge is power!
Miscellaneous Household Items That Can Be Toxic to Your Pet
Batteries
Potpourri
Insecticides
Rodenticides
Plant fertilizer/plant food
Antifreeze
Yarn, rubber bands, dental floss
How to Handle an Emergency
If you know that your pet has ingested something poisonous, or if you are suspicious due to your pet displaying signs and symptoms such as – fever, diarrhea, vomiting, muscle tremors and/or lack of coordination – contact your emergency veterinary service immediately. You can also call the ASPCA Animal Poison Control Center hotline 24 hours a day, seven days a week for a possible fee of $65 per case.
National Animal Poison Prevention Week is a great time to educate ourselves on how to keep our pets safe from potentially harmful materials that can be found right inside our own homes. The moral of the story? Curiosity really can kill the cat – or dog, if we aren't careful! Keep your pet safe!