Wellness Natural Pet Food has announced a strategic brand parntership with Petcube, an interactive treat camera. Petcube is improving the lives of pet parents and their pets through technology. Wellness will provide healthy treat samples for the new Petcube Bites treat cam. The collaboration will feature Wellness treats that enhance the treating experience with the Petcube Bites cam. Owners will always have the flexibility to buy their preferred treat brands and products compatible with the Petcube Bites device.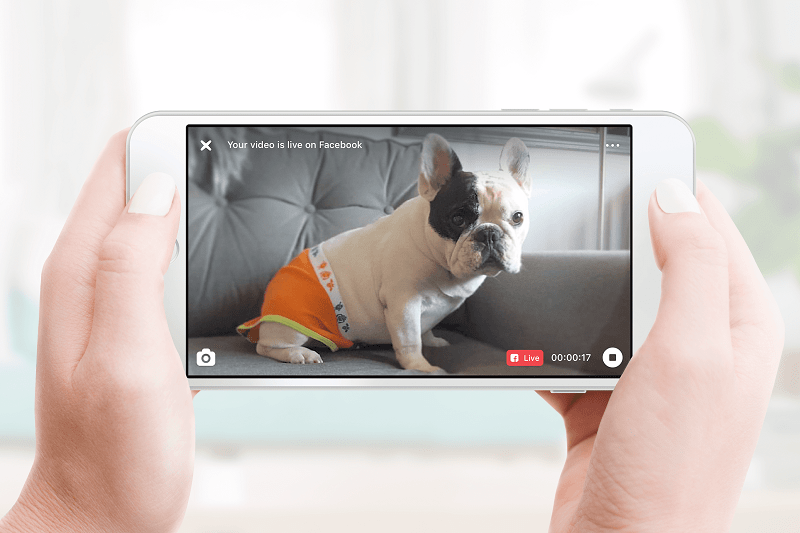 To learn more, follow the Petcube Blog.
If every dog is to have his day, Feb. 23rd is the day. Why? Because it's International Dog Biscuit Day and every pup wags his tail for treats!
Here at Wellness, the pups are especially fond of flavors like Chicken and Cheddar Cheese and Peanuts & Honey. As a pet parent, you know there's a treat for every taste and age range – training treats, grain free treats, treats with glucosamine for joint health and much more.
But it wasn't always like this….
A Short Story About Dog "Cakes"
Commercial dog food is thought to date back to the mid-19th century when an electrician named John Spratt is said to have been inspired upon seeing a pack of hungry strays ravage a barrel of ship's tack in London.
Back then, "tack" was created as a hard biscuit that passed for sustenance in the days prior to refrigeration. Made of flour, water and baked into a "biscuit," "hard tack" as it was known, was virtually tasteless but provided seafarers, soldiers and anyone else who needed a portable food substance a way to reduce the hunger pangs.
And while we can't imagine tack was anything the dogs (or humans) looked forward to –unlike today's variety of treats, many dogs subsisted on a diet of meager scraps. Which means anything they could get was welcome – even an unguarded store of tack.
At WellPet, our own history of introducing dog biscuits dates back over 90 years. Our sister brand's classic recipe of Old Mother Hubbard Biscuits was originally developed as a wholesome snack for fisherman while out at sea. One day, a sailor threw a biscuit to his dog who happily gobbled it up.
Over the years, these dog "cakes" morphed from a primary food source into dessert and then into a healthy treat with the flavors and shapes we have today.
Which is your dog's favorite Wellness biscuit? Why not share your pooch enjoying his favorite Wellness flavor on our social media pages? You can use the hashtag #NationalDogBiscuitDay.
Why Your Dog Loves National Walk Your Dog Month
If your dog dances at the sight of the leash, here's why. Walking with you is fun for your pet. Think about it, they get to go outside with their favorite person (you) and enjoy an adventure.
For many dogs, even a quick trip around the block in cold weather is a pleasant break from the sameness of hanging around the house all day. It provides mental stimulation.
The Nose Knows
When dogs stroll down the sidewalk and stop to sniff the bushes, they get an olfactory "payoff" that can tell them sagas of all the dogs (and people) that have gone before. Scientists tell us that dogs can smell up to 10,000 MORE times the scent than we can which means that scents of all types tell a significant story to our pets.
As you know, other animals and people have strolled the same path as you and left their scents behind. Those scents are a STORY to your dog as you can tell by the way your pet eagerly sniffs that questionable spot at the corner.
And while none of us REALLY knows what your dog thinks, there's no question that the opportunity to sniff up and down the street gives him a mental boost.
Then there's the bonding ability.
Walking Together Offers a Bonding Opportunity
See, dog trainers have long known that walking your dog is more than an opportunity to get a little exercise and take care of business, it's also chance to bond.
When you have a strong bond with your dog, your dog respects you and will listen no matter what. Take Jake, a lab mix that belonged to a friend. Jake came to her as a normal high energy puppy. He jumped on people and chewed furniture and did the things that puppies do.
But she took the time to train him while on their walks. She'd give him treats when he walked well on the leash and when he sat for pets. Over time, they worked on recall in the backyard. Strong recall is like a superpower.
Imagine that your dog is off lead happily sniffing the trail ahead and then your dog hears something and turns, you immediately call your dog's name and your dog looks at YOU. And, responds to your command of "come" ignoring the instinct to chase the deer in the clearing. THAT'S powerful, and potentially life-saving.
Where will you walk this month?
Sit. Stay. Everyone wants a well-trained pup that sits on command and walks well on the leash.  They're a pleasure to be around and you can take them more places. And since January is National Train Your Dog Month and it's the promise of a new year, there's no time like now to create a plan for a better-behaved dog.
Dog training starts with time and patience. And treats. Lots of treats. Your goal is to get Max to anticipate tasty rewards for good behavior.
You don't need hours every day either.  A few minutes at a time will go a long way. In fact, daily practice will help solidify the principles you want your dog to learn. If you hire a dog trainer, they'll usually come once a week and show you what to do in between sessions.
For example, if you want to train your dog to walk calmly beside you, many dog trainers recommend leashing your pet and feeding a high value treat when your dog is calm. Even if your dog is typically filled with energy, at some point, there will be a lull in the craziness and that is the time to say, "yes!" in an excited tone of voice and give your dog a treat.
That means, if you're walking and the leash is slack – no pulling – then you can reward your dog over and over with both vocal praise and treats which will keep your pet paying attention to you.
Small Treats are Great for Training
If your dog is like most, you're going to go through a lot of treats, so it's best to choose smaller treats or soft , larger treats you can  easily break into smaller pieces. You can ensure your pup learns their commands and while keeping calories in check with these nutritious, grain-free-free options:
1.Wellness Petite Treats Soft Mini-Bites With lamb, Apples and Cinnamon.  They're made for small breeds but dogs of all sizes like them.
2. Wellness WellBites Turkey & Duck Recipe. If this particular flavor doesn't suit your dog, there are several other savory options. Easily rip or cut these treats into smaller pieces for more training power!
When you take the time to train your dog, you'll have a well-mannered pooch who sits instead of jumps and looks to you for guidance in unfamiliar circumstances. It's gift to everyone when you help your dog live up to their full potential. After all, dogs don't naturally understand our "rules" so it's up to us as pet parents to help them learn.
What will you train your dog on this month?
If your cat is anything like ours, every day is cat day at your house. Five am? It's time for canned food, aka, "tuna time". Sunny day? "Please open the door so I can lounge on the deck." There's no doubt our cats are spoiled and we enjoy spoiling them.
To keep your whiskered-friends happy and healthy on this special day and every day in between, we recommend treating them with a tasty, nutritious snack like Wellness Kittles. Kittles are under 2 calories each, are grain-free and have addicting tastes. You can even pick up one of three scrumptious new flavors–Duck & Cranberries, Turkey & Cranberries or Whitefish & Cranberries!
You might be wondering how National Cat Day started. Since 2005, Founder and cat-vocate Colleen Paige has championed the causes of all cats and designated Oct. 29 as the official day of "All Things Cat," otherwise known as National Cat Day. Not only is it another excuse to treat your cats, but it's also an opportunity to help shelter cats find their fur-ever homes. And one of the trendiest new ways to promote cat adoption involves socializing with adoptable cats in a cozy environment– a cat café!
For the Cat Obsessed, There is the Cat Café
In essence, these are coffee shops where the felines roam. They'll cozy up to you as you sip a hot beverage. Originally popular across Taiwan and Japan, the first cat café opened August 2014 in Montreal. Since then, they've spread across Canada and the United States.
Many of these cafés partner with pet shelters who bring in friendly kitties to play and cuddle with patrons. They offer another avenue to adoption, one where you can get a sense of the cats' personalities that can be hard to see when they're caged at the shelter. Take Green Street Animal Rescue in Philadelphia, Le Chat Café, where for $12 you can spend a blissful hour visiting with the resident felines.  Since opening in March 2016, Le Chat Café has helped 19 kitties find their forever homes.
There are cat cafés in Boston, NYC, San Francisco and even Charleston, SC and some of them offer yoga classes, children's story time and other special events.
If you're not near a cat café and aren't able to adopt a cat right now, you can still get a kitty fix. Most pet shelters are in need of volunteers and a quick phone call can score you the opportunity to come in and clean cages, brush kitties and otherwise lend a hand.
This National Cat Day, help spread the word about adoptable cats so that one day, they can all live healthily and happily in their forever homes!
It's National Kale Day! This nutrient-dense green isn't just for trendsetting humans anymore. We include kale in many of our natural Wellness recipes for pets. It's a powerful antioxidant and contains natural fiber and a variety of vitamins and minerals. It is also known to potentially have anti-inflammatory properties. It's a great addition to part of a complete and balanced natural pet food recipe. Browse through some of the Wellness recipes that contain "the queen of greens":
Wellness CORE Grain Free Dry Formula:
Grain-free CORE Original can help support your dog's optimal health with turkey, chicken, salmon oil and fruits and vegetables. High-protein CORE can help encourage healthy digestion and increase energy.
• Nutrient-dense and enhanced with antioxidants and probiotics
• No meat by-products or fillers (see all ingredients below)
• No grain, corn, soy, wheat-gluten or artificial preservatives, colors or flavors
• Fish and flax omega blend for healthy skin and coat
Available in: 4 lb, 12 lb, 24 lb and 26 lb bags
*Size and selection may vary by retailer
Wellness CORE Grain Free Wet Formula Weight Management Recipe:
• High-protein, grain-free CORE Weight Management has chicken, pork liver, whitefish and turkey with fruit, vegetables and extra fiber to help achieve and maintain a healthy weight.
• More grain-free fiber so your dog feels fuller longer
• Includes greens and botanicals for optimum health (see all ingredients below)
• Carefully selected and guaranteed mineral levels
• Fish and flax omega blend for healthy skin and coat
• Gluten-free
Available in: 12.5 oz cans
Wellness TruFood Baked Blends Adult Chicken, Chicken Liver & Flaxseed:
Wellness starts with whole-prey chicken and adds grain-free fiber like peas, chickpeas and lentils. We blend in antioxidant-rich superfoods like beets and blueberries and real air-dried fruits and vegetables for balanced, delicious dog food. Anti-inflammatory flaxseeds and wholesome sources of Omega fatty acids, like salmon oil, can support joint health, immune and digestive systems, as well as skin and coat health.
• Carefully blended, nutrient-dense whole foods
• No meat by-products, potato, wheat, corn, or soy fillers, or artificial colors, preservatives and flavors
• Slow baked in small batches for 70% more raw protein than typical kibble diets
• Contains probiotics, coconut oil, chia seeds and other ingredients such as turmeric, ginger and parsley to promote better digestion and overall vitality
Available in: 3 lb and 18 lb bags (1.4 kg and 8.2 kg)
Going Grain Free for Your Dog: Why and How to Transition to Grain-Free Pet Food
Grain free pet foods are becoming increasingly more popular. Do you have a pup that's always itchy? Or maybe your cat is experiencing digestive issues? Have you recently started eliminating grains from your diet and want to have your pets to follow the same healthy lifestyle? There are many reasons why as a pet parent, you might choose to try a grain free food.
If You're Considering Going Grain-Free:
Because grain free foods don't contain any fillers, you'll notice the first ingredient will be either chicken, salmon, beef or another meat, poultry or fish protein source. This is why grain free foods are higher in protein than traditional pet foods. While many pets thrive on being fed a higher-protein recipe, some pets may have digestive upset with the increase in protein. That's why we always recommend discussing any diet changes with your veterinarian first.
And not all grain free pet foods are created equal. It's important that a grain free food be well balanced, offering an accurate protein to fat and carbohydrates ratio. This will ensure high digestibility and optimum nutrient absorption. Wellness grain free recipes are always complete and balanced, so they're great for everyday feeding. We also include guaranteed levels of probiotics to help further support digestive health.
A good grain free recipe should also have natural sources of essential fatty acids like flaxseeds and other fruits and veggies as grain-free carbohydrate sources.
Here are some of the benefits you may see in your pet after going grain free:
-Healthy energy levels
-Soft, smooth skin and coat
-Maintenance or improvement of lean muscle mass
-Regular, fully-formed stools
-Potential clearing of food allergy symptoms (if pet has grain sensitivity)
How to Transition
Look for a reputable company that includes fresh fruits and veggies in their grain free recipes. (Like Wellness!) Some of our favorite grain free ingredients include superfoods like sweet potatoes and blueberries which provide antioxidant sources.
Make it a gradual transition – don't suddenly switch your pet's food as that can cause tummy aches. Instead, feed less of one food and replace it with another – over the course of at least a week.
See how your pet responds. Most people find that their dog's stools are harder and denser when they switch to a grain free food. That makes clean up easier.
Wellness has a large variety of grain free dog and cat foods and treats, including our new Wellness Complete Health Grain Free dry dog food. For protein-rich nutrition, there's also Wellness CORE dog and cat foods.
Do you have any questions about selecting a grain free recipe for your pet? Contact our knowledgeable Consumer Affairs team who can speak with you and make a recommendation: 800.225.0904, Mon-Fri, 8am-5pm ET.
You've probably heard of the slight obsession the Ancient Egyptians had with cats.  Historians are unclear exactly when the feline adoration began but there is evidence of a part woman/part cat Egyptian goddess named Bastet that dates to ancient times and there are plenty of cat statues. They even mummified their cats in order to preserve them for the afterlife.
One possibility why the Egyptians revered cats so much may be because they saw cats as protectors. As predators, cats routinely killed scorpions and other dangerous creatures who lived in the hot Egyptian climate.
Today's Housecat
Over the years, cats have taken on a different role. In today's United States, cats hold a position of prominence as a leading popular pet with approximately 30-37% of Americans sharing a home with at least one cat. Of course, like many pets, they're adored by their families.
While our cats may take care of an occasional mouse that infiltrates our homes, it's likely they spend far more time lounging in a ray of sunshine coming in through your window.  This is fine because they have other jobs to do in modern society – like lower your blood pressure.
Multiple studies show stroking a pet can reduce risk of cardiovascular disease. Researchers say it's a combination of factors including having something to care for and taking the time enjoy a little break in the day to appreciate your cat's silly antics. All of which disrupts stress signals to your brain and that's a good thing when it comes to your heart health.
You can thank your cat for his health benefits this August 8, International Cat Day.
How can you roll out the red carpet for your favorite kitty (or kitties?) We recommend special treats (of course) and taking time to pet your favorite feline. Catnip, a few rounds of chase the laser pointer or bat the feather  — can do both of you good. You'll laugh which is a great stress reliever and your cat will get some exercise. You can also help your kitty shed extra fur by gently brushing your cat to collect those loose hairs (and keep them from being left all over your house.)  Grooming your cat, along with feeding an approved Natural Hairball Control recipe will ensure your kitty stays happy and healthy year-round.
How will you celebrate International Cat Day?