Are you wondering if your dog is a toy breed dog? There are currently 21 recognized toy breeds (according to the AKC), typically weighing 12 pounds or under. Toy breed dogs have different nutritional requirements than large breed and even small breed dogs. With higher energy levels, toy breeds need a food that's higher in protein, fat and calories. Also, tiny toy breed mouths cannot easily chew or digest regular-sized kibble; they need the smallest kibble available.  If this sounds like your dog, you can have them try these yummy Wellness Toy Breed Complete Health dry recipes. Browse the toy breeds below:
Mighty Souls and Tiny Bodies, Toy Breed dogs really do have a style all their own. Insistent on sleeping on Dad's pillow, and content with accompanying Mom on her errands in a fashion-forward doggy tote, Toy Breed dogs never stray too far from their pet parents. In honor of the new Wellness Toy Breed dry dog line, we'd like to introduce you to 10 of the cutest Wellness Toy Breed pups!
1. Guinness the Chihuahua & Chinese Crested Mix
2. Anthony the Chihuahua
3. Cookie Bear the Maltipoo
4. Cooper the Pomeranian
5. Coco the Havanese
6. Murdock the Frenchie
7. Roxy the Maltese
8. Tito the Chihuahua
9. Pocky the Yorkie
10. Quincy the Frenchie
Q. I rescued a cat off the street recently. He eats very well, but sometimes throws his food back up. It only seems to happen when he is eating dry food. I have tried giving him canned, but does not seem to like it very much. What can I do to stop him from throwing up his food?
A. Some cats, especially stray cats that have had a tough life trying to survive, will eat very fast and that can cause them to regurgitate some of their food. Feeding frequent small meals may help slow the process, adding a small amount of fish oil (salmon) to the dry food can also help. Many cats develop a texture preference and prefer the texture of dry food to that of many of the canned foods. Wellness makes many different textured canned foods. I would suggest trying different canned varieties such as Wellness Cat Cuts or Signature Selects which offer many options for picky eaters.
Cats and dogs can be particularly prone to dental disease because they often do not have their teeth cleaned as frequently as their humans do. Dental check-ups should be a part of your pet's regular health screenings. Brushing your pet's teeth is something you can do at home to maintain their oral health.
Next time you're at the vet, be sure to discuss the condition of your pet's mouth. Your vet will explain whether getting a professional dental cleaning is recommended. Regular at-home brushing is recommended for cats and dogs in order to prevent plaque build-up. Plaque can lead to gum disease and, on rare occasions, problems that can spread through the body.
If your pets aren't used to having their teeth brushed, it may take a while for them to warm up to the idea, but with the right tools and a little patience, you can feel better about your pet's dental health.
Here's What You'll Need:
• Pet Toothbrush– Pet toothbrushes have smaller bristles and a smaller head. Some of them fit on your finger too. This can make it easier for you to control the movement. If your pet has a smaller mouth or sensitive teeth, even a cotton ball with pet toothpaste applied to it will do the trick.
• Toothpaste – It's necessary to use special pet toothpaste for your cat or dog. Human toothpaste can be dangerous for pets and make them sick. Plus, pet toothpaste is flavored to appeal to animals, and it's meant to be swallowed.
• Patience— Your pet will need to adjust to the idea of having your fingers and/or toothbrush in his or her mouth. At first, you might spend a few minutes every day with a soft cloth rubbing his or her teeth. This can help remove plaque too.
The Process:
• Approach your pet when he's relaxed. Sit with him in a quiet location and speak in a soothing voice. Next, put the toothbrush to his mouth and gently move it around. It's ok if you only brush one or two teeth the first few times.
• Try again tomorrow. Your pet will eventually get used to it and will be more relaxed.
• It's not necessary to brush your pet's teeth for as long as you would your own. Usually a few seconds is enough to apply the toothpaste which will stick to the surface of the teeth, helping to dissolve plaque, and preventing future build-up.
Regularly brushing your pet's teeth is the best way of preventing tooth decay.
What about you? We'd love to hear your stories about brushing your pet's teeth on our Facebook page!
1– Instant stress-reliever — Studies show petting a dog or cat reduces stress. If you're feeling a little anxious, sit with Bella and share some love. Plus, they always know when you need a hug.
2—No Alarm Clock Needed – You don't have to worry about oversleeping. A paw in your face or consistent bedroom pacing will ensure you enjoy sunrises together.
3–Exercise buddy–If you even go near the leash, they're there, tails wagging and excitement growing every second. If you need a little push to get outside—and don't we all at times—Max is happy to oblige.
4–The best conversation partner — Pets don't talk back – Had a bad day? You can share your troubles with your pets and they won't judge you, try to "fix" it or otherwise interfere. They'll just let you share while they listen.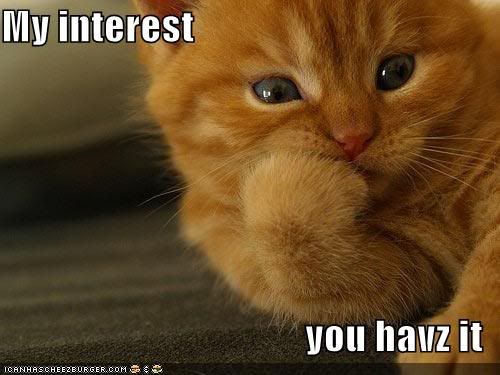 5— You don't have to get dressed up – Your pets don't require your best clothes, full makeup and a trip to the hairstylist. They love you in your ratty sweats and that sweater with the hole in it.
6—Stay present—Pets don't worry about yesterday or tomorrow, they live in the moment. It's a skill that we could all benefit from practicing.
7—Simple needs – Aside from wanting to eat lots of tasty, healthy food, cats and dogs don't require expensive gadgets to keep them happy. An empty box or old toy will do just fine.
8-Keep you entertained. There's a reason the internet is populated with countless photos of cats and dogs—they're always doing something fun and adorable! Whether your cat chases his tail while running through the house or your dog stops you in your tracks with that, "I'm guilty" look, it's hard to resist their charm.
9–Don't Require Taxi Service – They don't miss the bus, and don't need a ride to soccer practice. Instead, you two go on rides for fun things–like testing out their new doggles!
10-Unconditional love – The final reason we love our pets? We know we can count on them to love us without question.
What did we miss? What are your favorite reasons why you love your pets? Please share on our Facebook Page!
Q. I am feeding my golden your large breed adult food. I give her one cup in the morning and one cup in the evening. Is this the right amount? Like most golden retrievers she gains easily.
A. The feeding guide on the back of the bag is an approximate amount of food to feed based on the pet's weight. It is merely a guide but is not appropriate for every pet. Age, breed, activity level, metabolic rate, time of the year and more are all influences that will affect your pet's current caloric needs. The goal is to feed an adult dog just enough to maintain a slightly lean body mass. Many dogs will need less than the guide suggests and some will need more.
The natural pet food brand donates to Green Chimneys and The Cat House on the Kings at conclusion of Facebook holiday giving campaign
Tewksbury, Mass. (December 10)—Wellness Pet Food recently concluded their, "You Click, We Donate" holiday giving campaign, hosted on their Facebook page. During the campaign which ran from December 10 to January 16, Wellness Facebook fans could sign up for Wellness to donate $1.00 on their behalf—up to $8,000 each for Green Chimneys and The Cat House on the Kings.
Although campaign participation did not reach the maximum donation amount, Wellness donated the full $8,000 to each charity. "We're happy that we're able to offer monetary donations to each of these deserving charities," said Chanda Leary-Coutu, Wellness Marketing Communications Manager. "We support the missions of these charities and were glad to help increase public awareness of them.
The Cat House on the Kings is California's largest no-cage, no-kill, lifetime cat sanctuary and adoption center. The Cat House relies entirely on donations from the public to carry out its mission. You can read more about The Cat House here.
Green Chimneys, located in New York State, is a multi-faceted nonprofit organization helping young people by providing them residential, educational, clinical and recreational services. Green Chimneys also provides housing and rehabilitation to over 200 dogs, cats and farm and wildlife animals. You can read more about Green Chimneys here.
Considering Pet Fostering? Here's What You Need to Know
Fostering a dog or cat can be a very rewarding experience. Many times, animal shelters rely on foster pet parents in emergency rescue situations. For example, a foster pet parent can prevent an animal from being euthanized by temporarily housing the pet until a safe option becomes available. They can help an animal recover from a sickness by providing special, individualized care or they can help keep a close eye on a litter of kittens until they are old enough to be adopted.
There are many reasons to consider fostering pets and just like adopting, it's a good idea to think things through and ask a few questions before you bring home that wriggling, furry bundle of happiness.
1—What are the characteristics of the foster animal? Are you able to accommodate the animal's size and medical/behavioral issues?
2—Will the pet get along with other people/pets in your household?
3—How long will you be fostering the pet? It's best to compare expectations with the animal shelter before you agree to foster to make sure you're on the same page.
4—Will the pet need training during the time you are fostering him/her? Many shelters rely on foster parents to assist with training or working with problem behaviors in order to help the pet become more adoptable.
5—Will the animal shelter be providing/financing veterinary care while you're fostering?
6—Will the shelter/rescue group provide you with pet food while you're fostering?
7—How will the dog or cat meet potential adopters? Will you attend adoption events or interact with the potential adopters in any way? The shelter may request that you take photos of the pet and/or provide a written description of the pet and its behavior so the shelter can post to Petfinder.com or to a social media page.
8—Will you have a say in who adopts the foster pet? Many animal shelters allow pet foster parents to be part of the decision on which adoptive family to pair the pet with.
10—If you fall in love, will you be able to adopt the pet?
When you foster animals, you free up space for the shelter or rescue to save another life. Plus, you're providing important socialization for the pet to live a long and happy life. Fostering can be rewarding, yet, you'll want to ensure you and the shelter have matching expectations of what fostering means.
Have you ever fostered a dog or cat? What's been your experience? We'd love to hear your stories on our Facebook page.
It's almost the end of the year, but before we welcome 2014, we decided to look back at the photos that Wellness Pet Food fans shared with us on Facebook in 2013. We were so impressed with what we found that we decided to share our favorites. Since they didn't have to spend any time looking for nutritious food
, these cats and dogs had plenty of time to focus on their eclectic talents!
We give you, "Wellness Pets: Best of 2013":
1. Best Bedhead:
Even with an entire aisle of hair care products, we couldn't replicate this kitten's coiffure! Tousled just perfectly, this cat's bedhead style is the perfect fusion of high-fashion and fun. This hairstyle was clearly the result of an afternoon spent sleeping on the windowsill–a perfect excuse for taking a good long nap!
We don't condone excess feeding, but we've got to credit this clever cat for nearly breaking into a bag of Wellness Pure Delights cat treats! When interviewed about his technique, the cat said, "I bite and claw the bag, then I snag those delicious turkey and salmon morsels!"
3. Best Hiding Spot:
This hiding spot is superior for many reasons: 1. Camouflage, 2. Aromatherapy, 3. Breakfast, 4. Lunch, 5. Dinner, 6. Dessert
4. Best Model Pose:
Haven't these dogs mastered the over-the-shoulder, "Oh, me?" look perfectly? The next time we see them, they'll likely be featured in an ad campaign for a luxury doggie perfume. Ah, some were just born to be in front of the camera!
5. Best Security Guard:
Did the dog chew on those sneakers? This cat knows. Did someone tip-toe downstairs for a midnight snack? This cat knows. Master of her domain, this cat will keep a watchful eye out for any intruders; just don't try opening a can of tuna near her unless you're prepared to share.
6. Best Slow Dancer
Maybe it's just us, but we think this dog has near-perfect form. She even manages to keep an appropriate distance from her partner, much to the surprise of high-school dance chaperones everywhere. Book your ballroom lessons now!
7. Best Use of a Box:
These felines give new meaning to the expression, "If it fits, I sits." These cat-ortionists do however abide by a few rules when using their box: 1. Trim your toe claws before getting in, 2. We only fits before we eat our breakfast, 3. No dogs allowed!
8. Best Patient Dog:
So many litter boxes, so much meowing! When the feline pheromones become a bit too much for this dog to handle, he closes his eyes and goes to his happy place—a park with unlimited squirrels to chase!
9. Most Studious Cat:
While most of her kitty counterparts are sprawled out in their beds or intently watching the window for movement, this cat is catching up on the day's headlines and getting to work on her latest novel.
Do you have funny photos of your pets? You can share them on our Facebook page.
If your pet made New Year's resolutions, what do you think she'd put on the list? We decided to have a little fun and offer a few ideas:
From the Dog:
This will be the year I…
1. Finally catch a squirrel!
How dare they always run up a tree? I know, I'll set a trap for them. I'll leave a bone in plain view and hide by the bush. Then, when they come down…
2. Get more walks (or runs)
It's time to really lose this weight. And, since sitting is the new smoking, I figure Mom and Dad can get in on the action too.  Come on, let's go!
3. Learn to operate the car window
Rides are fun but rides with my head out the window make me feel at one with nature. I love feeling the wind blow through my fur.
4. Stop choosing the rug
As the recipient for my tummy issues. Yes, it holds in the scent far better than the bare floor but the humans don't seem to appreciate my efforts.
5. Learn to open the refrigerator
Seriously. There's so much goodness in there and I know my people want to share. I think I can get the cat to work with me on this one.
From the cat…
1. Stop guarding the stairs
OK, maybe I'll still guard them but I won't pounce on the dog when he needs to pass. This one's gonna be hard because he's such a scaredy cat. Get it? The dog's a scaredy cat! LOL, I crack myself up.
2. Stop re-enacting Pamplona's Running with the Bulls
At least I'll refrain from doing it at 3 a.m. across their chests. I'm good like that.
3. I will not liberate the goldfish
It never goes well. Especially for me. I am wet and usually locked up somewhere. Plus, I never get the fish.
4. Stop stealing the dog's bed
Listening to the dog's fitful whimpers when I claim his bed for my own doesn't bring the same level of excitement that it used to. Alas, I'll just have to take up permanent residence on the kitchen table from now on. The humans won't like that very much…
5. Indulge the humans
When I lounge in the clean laundry, they're able to take a little bit of me with them everywhere because my fur coats their clothes. This seems to make them very happy because they always get a little excited whenever I do it. What's not to love?