It is extremely important for pet owners to have a plan in place in the event of a disaster or evacuation. The safety of your pets should be treated as a priority along with the rest of the family.
Plan Ahead for Taking Shelter
In the event of a disaster, it is important to have a designated place for you and your pets to take shelter. This will prevent unnecessary stress and confusion during an emergent situation. Here are some things to consider when choosing a shelter –
»     Not all storm shelters will allow pets, so it is important to contact local disaster shelters to find out ahead of time
»     Contact your veterinarian for information regarding pet friendly safe havens
»     Local animal shelters may provide emergency shelter and/or have a foster plan for temporary placement in a home outside the area
»     Make a list of hotels outside of your area that allow pets – this could be a safe option for you and your pets to take shelter together
»     Be aware of road closures and all possible routes to get to your chosen shelter locations
Keep Your Pets Prepared
It is just as important for your pets to be prepared for a disaster as the rest of your family.
»     Have an updated emergency kit for your pet
»     Be sure that your pet is current on vaccinations and has been microchipped
In the event that your pet is lost during a disaster, having them microchipped can be their ticket home
If your pet has to be placed in an animal shelter during a disaster, you want to be sure they are vaccinated and protected from the spread of disesase
»     Be sure that you have proper pet carriers to transport your pets during a disaster
If you have a pet that suffers from anxiety of any kind, whether storm or separation, talk to your veterinarian about possible medications that may help during disaster situations
It may help to have an old shirt, or any item that has your scent, to keep inside your pet's carrier – this has been shown to provide comfort to pets in a stressful situation
»     Get a Rescue Alert Sticker to place on the outside of your home to alert rescue groups that there are animals inside your home
Designate a Caregiver for Your Pet
This is something that deserves careful thought and consideration. There are two types of caregivers that need to be designated for any given disaster situation.
»     Temporary Caregiver
This is someone who you will choose to provide temporary care during a disaster situation
A neighbor or someone who lives close by would be a good choice as well as someone who is often at home during the day when you are gone to work.
This person should have access to your house and should be a familiar face to your pet
Be sure that your temporary caregiver is aware of your Disaster Plan and your chosen safe haven for your pet
»     Permanent Caregiver
This is the person that you designate to take care of your pet in the event that you can no longer care for them
Consider choosing someone who has either cared for your pet in the past or has experience caring for animals
Once you choose someone who is willing to take on this responsibility, discuss your expectations and be sure that your permanent caregiver fully understands how to properly take care of your beloved pet
Prepare for Evacuation
In the event of an evacuation, it is best to always be prepared for the worst case scenario – in other words, assume that you will not be able to return for at least a month.
»     If you have a close friend or family member that lives in a nearby or reasonably located city, you may want to designate them as a potential temporary caregiver for your pet in the event of evacuation
»     Have an emergency kit with all of your pets basic needs located in your house near an exit for convenient access
»     Bring your pet inside immediately if extreme weather is predicted – pets are likely to wander during bad weather if kept outside
When disaster strikes, having a proper Disaster Plan will give you peace of mind to know that your pets will be properly taken care of – because after all, our pets are our family.
Do you have a first aid kit in your home? Do you have another one in your car? Do you have pet first aid supplies in it too?
It's a good to be prepared. Some supplies can be used for both pets and people but not all.
What's In Your Pet First Aid Kit?
Bandages, phone numbers and your awareness are three important components.
You'll want the phone numbers of your vet, the nearest emergency vet and the poison control center. A common hazard for pets is poisoning. Pets either get into household products like Clorox or antifreeze or they eat a food that makes them sick.
For example, if you chew sugarless gum or eat sugarless mints, keep them out of reach of your pet. Many years ago, we heard of a woman whose dog went into her purse, found the gum and chewed it up. Her pet started having seizures, vomited multiple times and she rushed him to the vet where he had life-saving surgery. Xylitol is the sweetening agent in many of these sugar free mints and gum and it's highly toxic to dogs.
Here's the Animal Poison Control Hotline for emergencies– 888.426.4435.  They do charge a consultation fee to cover their costs.
Your Pet First Aid Checklist
Copies of your pet's vet paperwork. If you have to go to a different vet, they'll want to make sure your pet is up-to-date on shots and if there are any special conditions to be aware of.
Phone numbers of your vet, emergency vet and Poison Control.
Muzzle in case your pet is panicking and biting (Don't use this if your pet is vomiting or choking)
Extra leash
Self-sticking bandage (Available at some pet stores)
Gauze pads in case of bleeding
Antiseptic wipes
Hydrogen peroxide (in case you need to induce vomiting – best to do this under guidance of a veterinarian or other pet medical professional)
Sterile saline solution
Tweezers
Emergency blanket
Disposable gloves
Pet carrier
Thermometer
Petroleum Jelly
Syringe
Flashlight
Over the counter antibiotic ointment
Of course you should also have any specialty medications or items your vet recommends. Special needs pets may need different items.
Some veterinarians and shelters offer occasional pet first aid classes if you want to know more.
What's in your pet's first aid kit?
You don't have to be a Birkenstock wearing, tree-hugging hippie to appreciate Earth Day. We all enjoy clean water, fresh air and litter free streets, and Earth Day is a chance to show our appreciation.
Here's how you can minimize your pet's carbon footprint with "green" toys and accessories.
"Green" Toys and Accessories
Make Your Own – It doesn't get much greener than that! From cardboard paper towel tubes to single mittens repurposing things around your home is the ultimate in recycling. For tips on "make-it-yourself" pet toys, see this post. (with a link to the recent post.)
Choose Toys Made of Eco-Friendly materials – some companies make pet toys out of recycled plastic bottles and milk jugs which not only help keep thousands of bottles out of the landfill but also make durable toys.
Imagine if your pet's favorite chew toy was made with enough recycled plastic to also power your laptop for a month! Now that's streamlining!
No matter what toys your pet likes best—balls, squeaker toys or rope tugs there's something eco-friendly to chew on for everybody.
Go Organic
Organic cotton collars, leashes and bedding can reduce your pet's exposure to harsh chemicals. The reason this matters is that traditional cotton may be treated with pesticides. Some pets develop skin irritants like red, itchy spots that you can see. Others aren't as sensitive, but some scientists think long-term exposure to pesticides like these can raise dogs' risk of cancer.
Protect your pet with organic cotton in stylish patterns.
Buy Large
Larger bags and cans of food mean less packaging waste and less energy spent producing said packaging. Buy larger containers when you can and recycle the packaging for a lighter footprint. Of course, you want to make sure the food inside is good for your pet too. Choose foods with plenty of vegetables and a named protein source like beef or fish.
How will you be green this Earth Day?
Pet lovers unite! April 11th is celebrated as National Pet Day, and whether you already have a special pet in your life or you have been waiting for the perfect time to add a four-legged friend to your family, this day is all about the pets of the world! There is never a shortage of reasons to celebrate our pets, but let's talk about some of our favorite reasons to celebrate National Pet Day.
5 Reasons to Celebrate National Pet Day

1. Celebrate a good cause – One of the main causes behind National Pet Day was to bring awareness to pet adoption and the growing number of homeless animals living in shelters around the country. This would be the perfect day to dedicate your time to a local shelter in need of volunteers. Contact your local shelters and find out what their current needs may be, and help them out. You may even decide that National Pet Day is the perfect day for you to adopt that new friend you've been wanting.
2. Celebrate unconditional love – If there is one thing that our pets are good at, it's loving us unconditionally. It's one of the greatest lessons that we can learn from our pets and it can be very rewarding to learn how to give that love back or apply it to our daily lives. Celebrate that unconditional love today by paying it forward.
3. Celebrate an active lifestyle – There are some people who would say that their favorite part of the day is exercising with their pet. Especially if you have a dog, they can be just the motivation or push that you needed to get out and exercising again after being in a winter slump. Celebrate National Pet Day by taking your dog for the long walk that he deserves and give yourself the exercise that you need. Incorporate that into your daily schedule and you will both be healthy and happy!
4. Celebrate good company – We've all had those days when we come home from work and we just want to sit in silence and decompress. Pets are great at providing just the company that you need on those long days – and chances are they aren't going to ask how your day went. They just want to sit with you and enjoy having you home. Celebrate tonight by setting aside some quality time for you and your pet to just be together and enjoy each other's company.
5. Celebrate your welcoming committee – There is something really great about knowing that your pet is so happy to have you home each day. It is a great feeling to walk in the door and see your pet's smiling face, knowing that they have been counting down the minutes until your arrival. Chances are that regardless of who else lives in your house, no one is as excited to see you as your pet when you get home.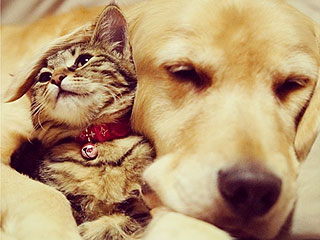 Other Ways to Celebrate
Pick up some new tasty treats at the store for your pet
Bring home some catnip and bring out your cat's frisky side
Schedule a playdate at the dog park
Save a pet's life and adopt from your local shelter
Buy your pet a shiny new collar with a personalized name tag
Schedule a photo shoot for you and your pet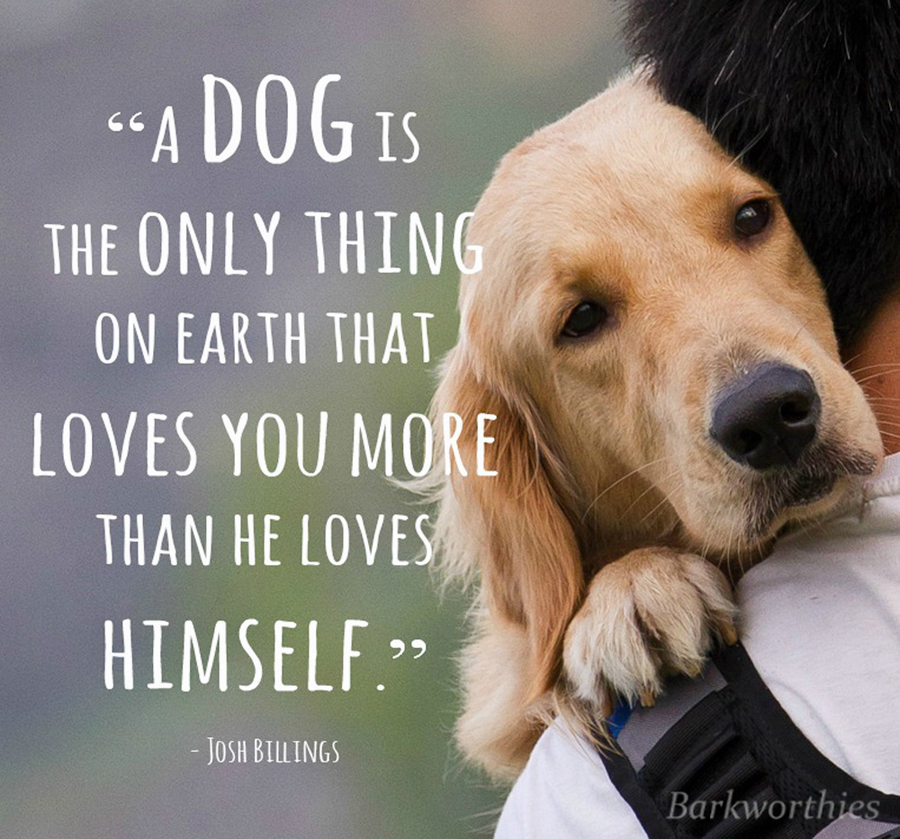 Celebrate National Pet Day this year in your own special way! As pet lovers we know that our pets deserve to be celebrated not just today, but every day. Show some extra love today and give back to the shelters in your community – that's what it is all about!
Q. Do you have a special dry food for cats prone to getting UTIs? My cat dislikes the prescription diet.
A. We're sorry to hear that your cat has been experiencing urinary issues. Please know that we do not offer prescription diets, however, our Complete Health recipes contain a cranberry blend that may promote healthy urine PH. Another way to help cats maintain urinary health is by keeping them well hydrated. If your cat does not drink water regularly, you can help him get more hydration by supplementing his dry food with one of our Complete Health wet foods. We recommend that you discuss your cat's nutrition options with your vet before making any changes. Best of luck!
For over 50 years, the third week in March has been celebrated as National Animal Poison Prevention Week. This week is all about bringing knowledge and awareness to all pet owners regarding the many poisonous hazards in and around one's own home, and what to do if you know or suspect that your pet has ingested something that is potentially harmful. Let's go room by room and talk about the potential poison hazards so that you can protect your furry friend from harmful substances. A little bit of knowledge can go a long way, and in this case, it could save your pet's life!
Kitchen
We are starting with the kitchen because we believe it is one of the most important rooms when it comes to poison prevention. People often make the mistake of thinking that if a given food is safe for them that it is safe for their pet, but this could not be more wrong. We all want to treat our pets to something scrumptious from time to time, but people need to be educated regarding certain foods that can be toxic to animals. The following foods have been shown to be potentially harmful to pets –
Chocolate – especially dark chocolate, coffee, caffeine
Raisons and grapes
Yeast dough
Macadamia Nuts
Raw or undercooked meat
Table salt
Garlic, onion and chives
Avocado
These are just some of the most common foods that can be hazardous to your pet. It is always recommended that you don't give your pet any table foods unless approved by your pet's veterinarian. Besides, if you have your pets on the Wellness diet, then they are already getting all of the delicious nutrition that they need!
Bathroom
Let's talk about medications. Human medications are a big cause of pet poisoning occurrences. First things first, all medications should be stored in a secure place at all times to avoid any accidental ingestion by your curious pet. It wouldn't take long for some pets to chew right through a medication bottle, totally unaware of its harmful contents.
It is a good idea to store your own medications separately from your pet's medications to avoid any confusion.
Always check the bottle before giving your pet any medication to verify it is the correct one, especially if you have multiple pets.
All human medications, whether OTC or prescription, should be deemed unsafe for your pet, unless otherwise advised by your veterinarian.
Cleaning supplies is another culprit. The chemicals can be very harmful to your pets. Keep them in a safe place and keep your pets away while you are cleaning with them to avoid any harmful contact.
Living Room
Household plants are a popular topic when it comes to poison prevention for our pets. There are some household plants that can be toxic and even potentially fatal to your pets. If you are a pet owner and you are in the market for some plants to display in your home, be sure that you do your research to be sure that they aren't poisonous to your pet. Here is a list of 17 poisonous plants that can be harmful to your pet. Knowledge is power!
Miscellaneous Household Items That Can Be Toxic to Your Pet
Batteries
Potpourri
Insecticides
Rodenticides
Plant fertilizer/plant food
Antifreeze
Yarn, rubber bands, dental floss
How to Handle an Emergency
If you know that your pet has ingested something poisonous, or if you are suspicious due to your pet displaying signs and symptoms such as – fever, diarrhea, vomiting, muscle tremors and/or lack of coordination – contact your emergency veterinary service immediately. You can also call the ASPCA Animal Poison Control Center hotline 24 hours a day, seven days a week for a possible fee of $65 per case.
National Animal Poison Prevention Week is a great time to educate ourselves on how to keep our pets safe from potentially harmful materials that can be found right inside our own homes. The moral of the story? Curiosity really can kill the cat – or dog, if we aren't careful! Keep your pet safe!
Since 2006, March 23rd has been celebrated as National Puppy Day. This day was founded not only as a celebration of the unconditional love that puppies bring into our lives, but also as a day to save the lives of homeless puppies sitting in animals shelters and to bring awareness to the horrific reality of puppy mills across the globe. Here are some ways that you can celebrate the true meaning behind National Puppy Day!
10 Ways to Celebrate National Puppy Day
1. Adopt – If you have been teetering on the edge of the decision to bring a new puppy into your home, this would be the perfect day to take the plunge! Adopting from your local shelter has become much easier with the help of social media. Most shelters use social media sites such as Facebook to post photos of all of their animals that are currently up for adoption. Adopt from your local shelter or animal rescue.
2. Donate to the Cause – Maybe you already have the perfect puppy in your life and you get to celebrate that unconditional love day in and day out – great! Another way that you can celebrate the meaning of National Puppy Day is to DONATE!
Donate your time by volunteering at a local shelter
Donate money and/or supplies to a local shelter
Make a donation to an animal welfare organization that fights to end puppy mill cruelty
3. Spread the Knowledge – Not everyone is aware of the dangers and cruelty involved with puppy mills. What is a puppy mill? Do your research and share the knowledge to bring awareness to this important issue.
4. Share the Puppy Love – We get to experience the unconditional love from our puppies each day, so National Puppy Day is a great opportunity for us to share that love with others. Take your puppy to a local elderly community to visit with the residents and put a big smile on all of their faces – your puppy will be smiling too from all of the extra love and attention.
5. Capture the Moment – They don't stay puppies forever! Hire a photographer to take some photos of you and your puppy to savor the sweetness of the puppy phase. You will love looking back on those in the years to come!
6. Puppy Training 101 – Sign you and your puppy up for an obedience training course to get a jumpstart on the basics. You will be well on your way to having the smartest puppy on the block!
7. Puppy's Day Out – Plan a special outing for you and your puppy. Whether it is a trip to the Dog Park or "Bring Your Puppy to Work Day," introducing your puppy to new social environments is one of the best things you can do for them.
8. Take Action – Write to your congressman to ask that he or she support the ban of puppy mills in your state.
9. Get a Healthy Start – It's never too soon for your puppy to get a healthy start. Make sure that you are giving your puppy food and treats that are made with all natural ingredients and vow to give him the proper daily exercise to keep him healthy and happy!
10. Be Present for your Puppy – The puppy phase will be over before you know it! Spend as much quality time with your puppy as you can, not only today, but every day. Raising a puppy is a big responsibility and the decisions that you make now will shape them into the dog that they will grow up to be.
National Puppy Day is a great time to celebrate the unconditional love that our furry friends bring to our lives and have fun while doing it! However, this day is also about shedding some light on some of the harsh realities of the world that some of the more unfortunate puppies are forced to live in. Choose to take some time today to help bring awareness to the importance of adopting shelter puppies as well as the fight against puppy mills – be the voice for puppies everywhere!
Be My Four-Legged Valentine
Love is in the air as Valentine's Day draws near. Fancy restaurants are gearing up for a packed house, flower companies are preparing for the busiest day of the year, and people everywhere are pulling out all the stops to plan the perfect night for their Valentine. What if your valentine has four legs and a furry coat, though? Don't worry, you aren't the only one who will be celebrating Valentine's Day with their pet. After all, our relationships with our pets are often one of the greatest examples of unconditional love. Here are some reasons why your pet can make the best Valentine's Day date.
10 Reasons Why Your Pet Makes the Best Valentine's Date
1. Cheap Date – Your furry friend doesn't expect to be wined and dined at the fanciest restaurant in town and doesn't expect an expensive gift either. Order your favorite takeout, and in lieu of an oversized and overpriced bouquet of flowers, pick up a brand new bag of your pet's favorite Wellness treats.
2. Dress Code: Comfy – No need to suffer an entire night in an uncomfortable suit or dress, wearing shoes that are your feet's worst nightmare. Go ahead, grab your softest pair of sweatpants ; your pet is your biggest fan regardless of your outfit.
3. You Call the Shots –Skip the Romantic Comedy vs Action Movie debate this year. Spend this Valentine's Day with your pet and chances are your furry friend will let you pick the movie and won't even mock you for wanting to watch The Notebook or Fast and Furious – again.
4. More Chocolate For You – No Valentine's Day is complete without chocolate, and who likes to share their chocolate? Let me answer that for you – no one. We all know that chocolate can be toxic to your pet, which means more chocolate for you – and you don't have to feel guilty for not sharing.
5. Pets Don't Talk – Anyone who has ever been on a really bad date knows why this reason made the list. Why risk it? Spend your Valentine's Day with your pet, NOT having to endure potentially boring conversation.
6. No Pressure – Valentine's Day can often come paired with pressure – pressure to plan the perfect date, pressure to pick out the perfect gift, or pressure to look your absolute best. Valentine's Day with your pet comes paired with no pressure at all. The only request from your pet is quality time spent with you. Well, that and Wellness treats – don't forget the Wellness treats. It's only fair if you are going to consume large quantities of chocolate right in front of them.
7. Unconditional Love – Valentine's Day is meant to be a celebration of love. Our pets spend each and every day loving us unconditionally in a way that only they can do. It seems only fair that we show our appreciation by celebrating this day with our four-legged friends, giving them our full, undivided attention.
8. Easy to Shop for – The struggle can be real when it comes to picking out the perfect Valentine's gift for your partner. We've all been there. Your pet makes it pretty simple, though. You can stop by your local pet supplies store and pick up any of the following great gifts, with confidence that your pet won't want to return it.
new toys
the perfect new collar
tasty treats
9. Good for your Health – Research has shown that spending time with your pet actually has health benefits. Quality time with your pet can relieve stress as well as lower blood pressure, which are both great reasons to spend Valentine's Day with your furry friend – doctor's orders.
10. Did I mention more chocolate for you?
Have we convinced you yet that your pet can make the perfect Valentine's Day date? If you have a significant other that you can't bear the thought of leaving out, don't worry, your pet won't mind the extra company. And because chocolate can be harmful to your pets, it's even more chocolate for you.
January 14th is National Dress Up Your Pet Day! Started by animal advocate Colleen Paige as a day to, "Have fun with fashion, celebrate your pet, inspire others and promote pet adoption." She stresses that, "If your pet doesn't like wearing clothing, there is no use stressing them out by forcing them to wear something for human entertainment." That being said, many pets love the extra attention of some primping playtime, and look positively fetching in pet apparel. We'd like to thank our sister brand, Old Mother Hubbard Natural Dog Snacks for sharing these photos of some of their fans who've really nailed this whole dressing up thing. We hope you enjoy these dogs as much as we did!
1.   
This pup loves dressing up just as much as she loves building!
2.
Linguine and Ratatouille look like they're busy whipping up something delicious in the kitchen!
3.
These pooches are dressed as the cast of one of the most popular movies of 2014, Frozen!
4.
Looks like Cinderella just found her missing slipper–now it's time to chew!
5.
Now that this pup has experienced life as a squirrel, he'll think twice before chasing them up the tree.
6.
Your venti half-caff, caramel, er, pug is ready!
7.
Solving the mystery can be ruff, but someone's gotta do it.
8.
What did you do with the dog today? "Oh nothing, just hung out."
9.
Was it her fault, or the dog who took her Wellness treats? Can't be sure.
10.
"Fine, if you won't give me treats, I'll make my own!"
11.
"You want me to act like a big, scary goblin in my Halloween costume? Maybe next year."
12.
Everyone enjoys using a different persona from time to time. These two are here to report that being a lobster is pretty great!
13.
Firefighter and police dog, reporting for duty!
14.
"Those were some gnarly waves, just watch out for the big fish!"
15.
"Follow me, I'll lead you to safety!"
Does your pet love to dress up? Be sure to share your photos on our Facebook page!
Q. I have a Boston Terrier who's having digestive issues with loose stools. She's 12 pounds, small I know. She had a fecal test and it came back negative. I'm looking to change her food. Which Wellness food would you suggest?
A. It's good to hear that your Boston Terrier's fecal test came back negative. This doesn't rule out the possibility that your dog has a sensitive stomach and/or food intolerance. I'd suggest that you try the Wellness Simple Small Breed Salmon & Potato Formula. This grain-free food is made with limited ingredients so that there's less of a chance of your dog having digestive upset with it. The tiny kibble size is also a good fit for your small dog. I recommended that you transition your dog slowly from her current food to the Simple Small Breed Salmon & Potato. A transition over at least a week will decrease the chances of stomach upset with the new food. If your pup still experiences digestive issues, we suggest that you work with your veterinarian to help determine which specific ingredients are not agreeing with your dog's stomach.